NIR Staff
NIR staff has extensive knowledge in providing interpreting services. Our interpreter coordinating team, are all experienced sign language interpreters.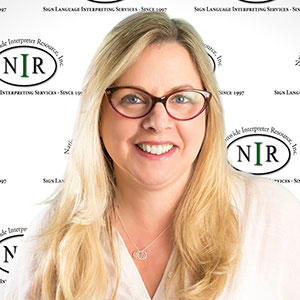 June B. Gordon
CSC - President
June is President of Nationwide Interpreter Resource, headquartered in Boca Raton, Florida. In 1986, June received her degree in Sign Language Interpreting from the National Technical Institute for the Deaf (NTID), at Rochester Institute of Technology (RIT), in Rochester, New York, and in 1987 received national certification from the Registry of Interpreters for the Deaf (RID). In 1997 June opened Nationwide Interpreter Resource (NIR), providing sign language interpreting services throughout the country.
June can be contacted at: JGordon@InterpreterResource.com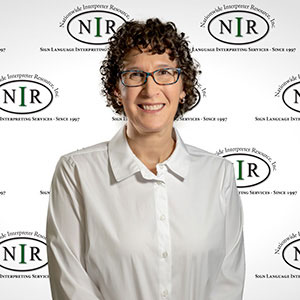 Lisa Hendrickson
CI - Interpreter Coordinator
Lisa received her B.A. in Sociology from Florida Atlantic University and a B.S. in American Sign Language-English Interpretation Studies from William Woods University. She received National Certification from the Registry of Interpreters for the Deaf in 2005. Lisa has served the community in a variety of settings including educational, medical, mental health, political, business, VRS, etc. since 1998. She shares her life with her partner, Dee and her dog, Lucy.
Lisa can be contacted at: LHendrickson@InterpreterResource.com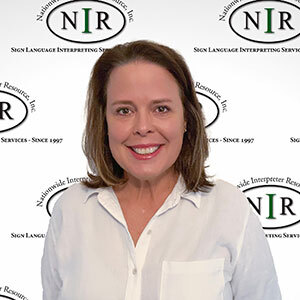 Kathleen Stephenson
NIC - Interpreter Coordinator
Kay-Kay received her A.S. degree in Sign language Interpretation in 2006 from Miami-Dade College. She received her National Certification from the Registry of Interpreters for the Deaf in 2012. Kay-Kay was first exposed to sign language in the third grade when one of her classmates was Deaf. She always knew she would follow her passion to be involved in the Deaf community. It was not until 2002 when she took her first college class to become a sign language interpreter. Kay-Kay works in a variety of settings in the community including medical, post secondary, mental health, and corporate. She shares her life with her husband of 30 years, her 2 sons and 2 Dachshunds.
Kathleen can be contacted at: KStephenson@interpreterResource.com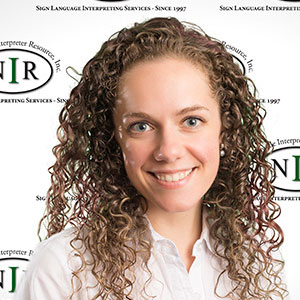 Brooke LaTurno
EIPA 4.0 - Interpreter Coordinator
Brooke completed her B.A. in Critical Humanities at the University of Central Florida (UCF), then received her Associate of Science degree in Sign Language Interpretation from Miami-Dade College (MDC). During her young school-age years, Brooke was a natural in American Sign Language (ASL) class and performances. While at UCF, Brooke learned more about Deaf culture and American Sign Language as a member of UCF ASL Knights, attending Florida Registry of Interpreters for the Deaf Conferences, Silent Weekend Conferences, and visiting Florida School for the Deaf and Blind. Brooke currently balances her time interpreting in the community and at NIR headquarters.
Brooke can be contacted at: BLaturno@InterpreterResource.com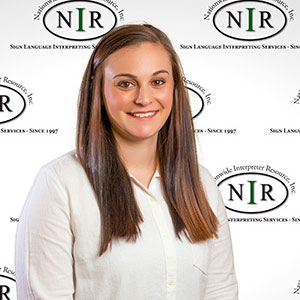 Melanie Frye
EIPA 4.1 - Interpreter Coordinator
Melanie received her B.A. in interpreting from The University of South Florida. She has worked as an interpreter in many different settings including K-12, post-secondary, medical, and VRS. She has had a passion for Deaf culture and ASL since joining the ASL Club at Wellington Landings Middle School and taking four years of ASL at Wellington High School. She splits her time working in the NIR office and interpreting out in the community. Melanie enjoys spending time with her husband, Josh, daughters, Aidyn Rose and Caleigh Grace, and dogs, Sidney and Gryff.
Melanie can be contacted at: MFrye@InterpreterResource.com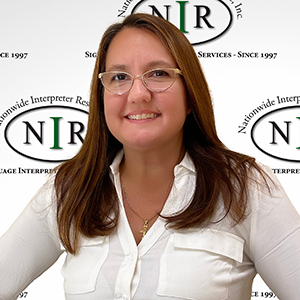 Susan Swancey
EIPA 3.6 - Interpreter Coordinator
Susan received her AS degree in Sign Language Interpretation from Miami-Dade College in 2003. She has worked in a variety of settings including K-12, College, Medical, and Religious. Susan found her love of signing from the (Schott Center) St. Jude Catholic Church. She recently moved to a quiet part of Florida and loves time spent with her husband Patrick and 2 daughters Mikayla and Casey.
Susan can be contacted at: SSwancey@InterpreterResource.com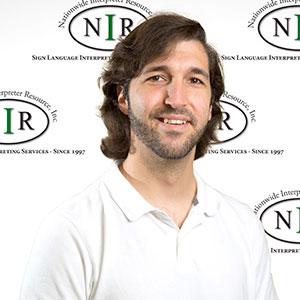 Danny Michael
Project Manager and Billing
Danny completed his Associate of Science degree while working toward an Aerospace Engineering career, at Palm Beach State College. In 2007, Danny began working at NIR, taking some breaks along the way, to venture off to Colorado in 2012 to experience snow, snow-boarding and worked in management at Sweet Cow Ice Cream. After five years away, the NIR office team is thrilled to have Danny back on board.
Danny can be contacted at: DMichael@InterpreterResource.com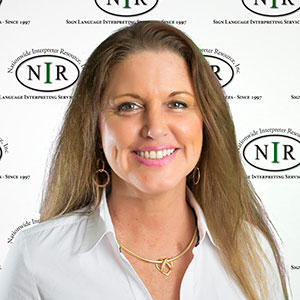 Yvonne Reed
Agency Liaison
Yvonne studied Advertising and Media Arts, receiving an Associate of Arts degree from the Art Institute. In the 90's, Yvonne worked as a Production Manager, Photographer, and Graphic Designer. After additional courses in Business Administration, Business Tax and Computer Software, Yvonne became a Quick Books agent, and a Senior Financial Client Associate in the financial securities industry. Yvonne enjoys her time with her daughter and granddaughters.
Yvonne can be contacted at: YReed@InterpreterResource.com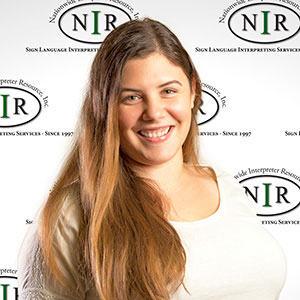 Sophie Gordon Michael
Payout Specialist
Sophie began her studies in the field of early childhood education at Boca Raton Community High School, completing her Associates Degree at Florida Atlantic University (FAU).
Sophie soon ventured off to Boulder, Colorado to learn the art of French cuisine, at Augustes Escoffier School of Culinary Arts, receiving her diploma in Baking and Pastry Arts.
Raised in the world of interpreting and sign language, Sophie feels at home at NIR, and we are delighted she is part of the NIR Office Team.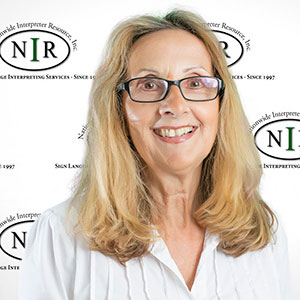 Elaine Gordon
Walter Gordon
The Gordons – A Family of Entrepreneurs
Our story begins in 1933, when Harry and Sophie Gordon married. Walter was born in 1935, and the family opened their first housewares store in 1945 in The Bronx, New York.
In 1957, Walter married Elaine and soon welcomed the arrivals of, Neil, Craig, and June their youngest.
Over the years, The Gordon's owned numerous housewares stores, bath and kitchen shops in New York, New Jersey and Florida, with every family member involved in every aspect of the business.
Walter and Elaine Gordon closed their last store in 2009 and began working at NIR, along-side their daughter June at the helm, June's daughter Sophie and son-in-law Danny.
With multi-generations behind the wheel at NIR, the entrepreneurial spirit forges on!
NIR Newborn Initiative - a work environment designed to keep mom/dad and baby together.
NIR Baby #1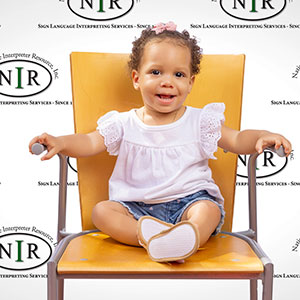 NIR Baby #5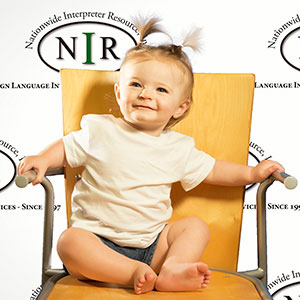 NIR Baby #2
NIR Baby #6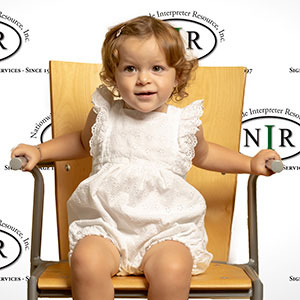 NIR Baby #3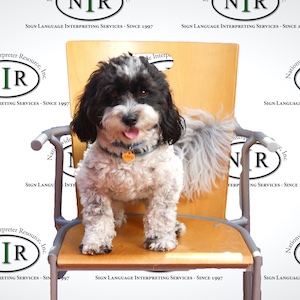 NIR Pup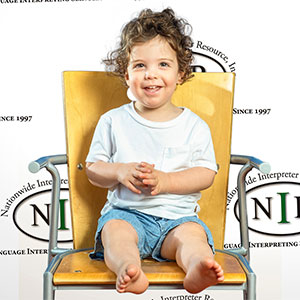 NIR Baby #4
NIR Baby #7
NIR Baby #1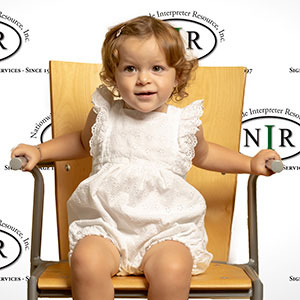 NIR Baby #3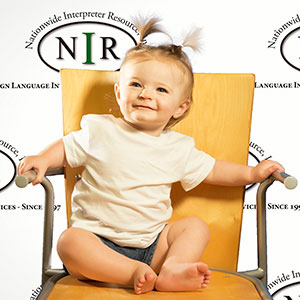 NIR Baby #2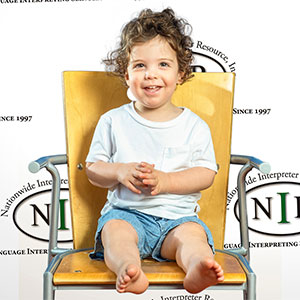 NIR Baby #4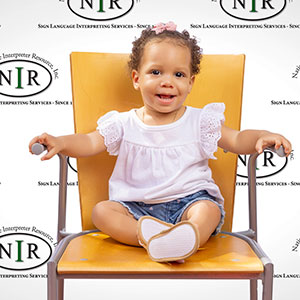 NIR Baby #5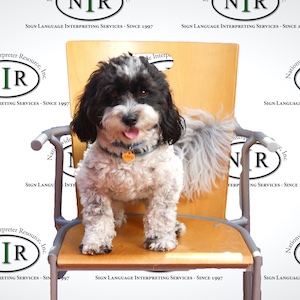 NIR Pup
NIR Baby #6
NIR Baby #7
NIR Baby #1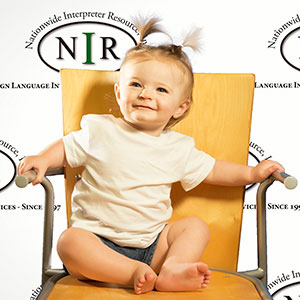 NIR Baby #2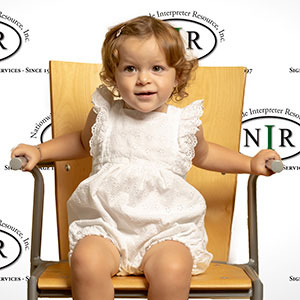 NIR Baby #3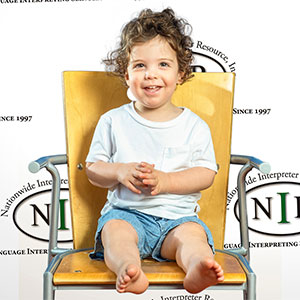 NIR Baby #4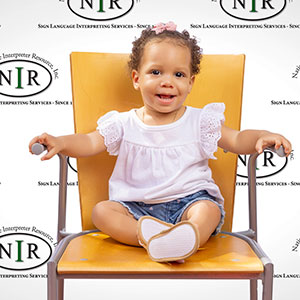 NIR Baby #5
NIR Baby #6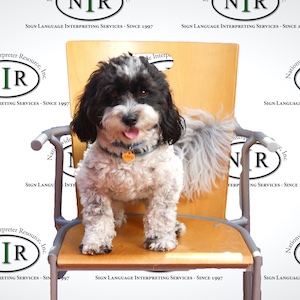 NIR Pup
NIR Baby #7